How many nights a week do you go to sleep with a mental "To-Do" list you plan on crushing the next day...then the morning comes & you just...CAN'T? How many times have you pushed back starting that diet, workout program, or business venture?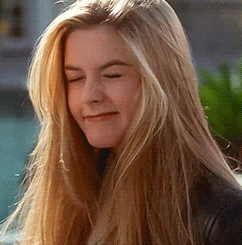 Now, how many of those plans did you write out? Like actually put pen to paper & said: "THIS is what I want!"?
If you're thinking slim to none... this guide is for you! Studies have shown that you become 42% more likely to achieve your goals & dreams, simply by writing them down on a regular basis. That percentage increases if you share them with someone who believes in you!
Our top mission has always been to get you to your next level. We'd like to introduce you to the MAGIC of Goal-Mapping! 
What is Goal-Mapping?
The act of writing down your goals, & the steps needed to accomplish them. Basically creating a preliminary roadmap to your goal. 
Benefits of Goal-Mapping
1. It will force you to clarify what you want. 
 Think of goal-mapping as planning a trip. Once you've figured out your destination, it's easier for you to figure out what you need to do & have, to get there. 
2. It will keep you motivated. 
The more you see your goals on paper, the more you're motivated to accomplish them & cross them off your "To-Do" list.
3. It gives you the ability to track your progress.
You get a clear picture of exactly what you've already done, & how far you have to go.
QUICK TIP: Set a stopwatch/timer for 5 minutes, quickly jot down goals as they come to you. Don't think about the roadblocks, just the destination!
Ready to Take your Dreams to the Next-Level?
Here's the thing with goal-mapping. It doesn't work unless you do. And let's face it, it's hard to hold yourself accountable when you simply just...don't feel like it sometimes. The key to success is consistency! Consistently goal-mapping, expanding your mind, planning, & following up will get you to that next level faster than you've ever imagined. That's where we come in!

The Dream Box is our way of supporting you & holding you accountable for creating the life you've always dreamed of!
Check out this Dream Box reaction:
We're helping you consistently crush your goals & holding you accountable every single month!
Sign up & claim your own Dream Box before our list closes!
Click the social share icons below to share with a fellow ambitious Queen!
Sources: